Chrome Wire Shelving
From £80 per shelving bay

Heavy Duty Rivet Racking
We stock a wide range of Rivet Racking products including Heavy Duty Rivet Racking at amazing prices.
Online suppliers of shelving systems & storage solutions
Welcome to The Storage Bay - for over 10 years the premier destination for all your storage needs, be it shelving or racking, cabinets or lockers, work stations or storage boxes and containers. The Storage Bay's unique portfolio of products delivers real solutions to your storage requirements, whether you are an industrial, commercial or domestic customer.
Our 10+ years of experience in supplying high quality shelving and storage products has enabled us to compile a huge catalogue of products at great prices that cater to a wide range of shelving and storage applications. From fitting out garages with shelving and cold-room storage through to heavy duty racking warehouse solutions - we've got it covered.

Great prices on our huge range of shelving and storage products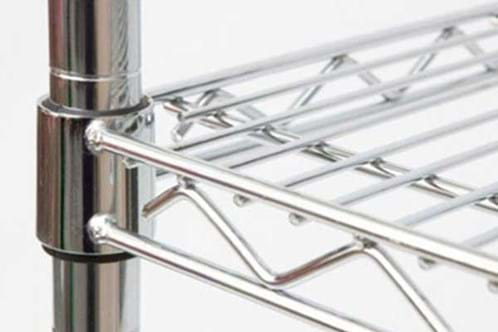 Satisfying a multitude of requirements Chrome Wire shelving is one of the most popular shelving ranges available from The Storage Bay. Suitable for applications in the home, office, retail environment and for general purpose usage.
Our Rivet Racking bolt free range offers tremendous strength with maximum flexibility and incredible value for money. Simple to build, highly customisable and extensible, Rivet Racking is a fantastic storage solution.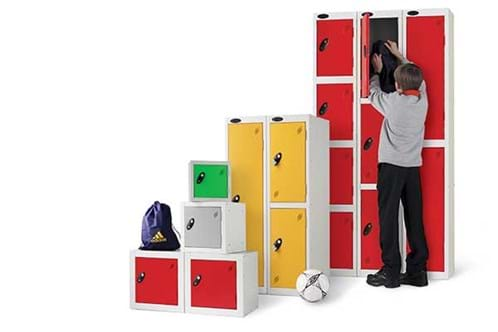 Browse and buy lockers from our magnificent range of metal lockers and cloakroom equipment.
Free shipping on all orders over £200
Just ensure your order total is over £200 and shipping is free at the checkout!
Garage shelving & storage
Make the most of your garage space with our range of garage shelving and storage products.
Great strength at incredible prices - our garage shelving includes ranges such as Clicka (up to 265kg shelf load) and Idea Plus steel shelving (up to 200kg shelf load).
Easy to assemble - the majority of our garage shelving products can be assembled in just 10 minutes.
Durable - these shelving units are great value for money but they're also built to last and constructed from high quality materials.