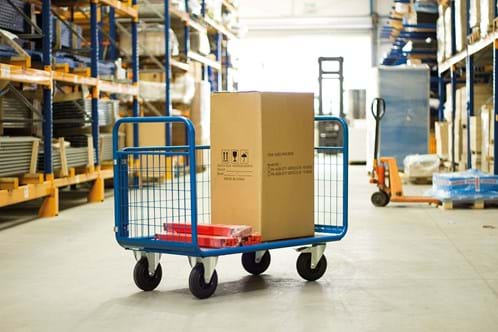 Offering easy manoeuvrability and quality of construction, The Storage Bay's range of platform trolleys and table trucks are available in a range of configurations.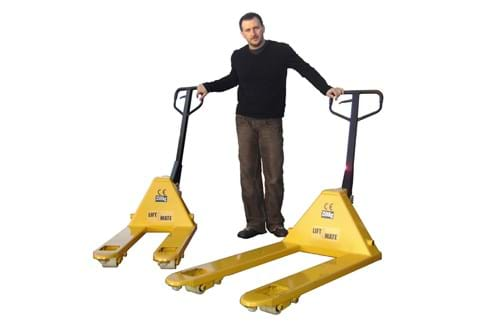 Take the strain out of moving heavy and light loaded pallets with our range of Pallet Trucks. Available in a range of sizes to lift Euro, UK, American and other sized pallets.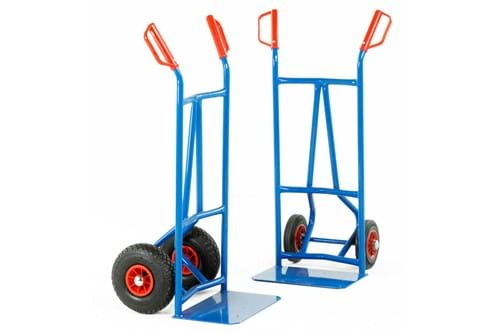 The Sack Truck (also known as "Hand Trolley" or "Sack Barrow") comes in a wide variety of designs, shapes and sizes catering for an array of uses in warehouses, storerooms, retail and more.
Warehouse Trucks & Trolleys, Flatbed Trolleys & Dollies
Improve transport in the workplace with Trucks, Trolleys and Dollies
Take the hardship out of moving goods around your workplace areas with the use of trucks, dollies and heavy duty trolleys. Our range of mobile equipment for commercial and industrial workplaces has evolved over time to become more manoeuvrable and even more durable. Meaning that the trolleys, dollies and trucks you'll find in this category are the perfect fit for transportation while being great value for money. This category also includes sack trucks which are often used in delivery jobs and are available as heavy duty solutions through to cheaper, light goods trucks.